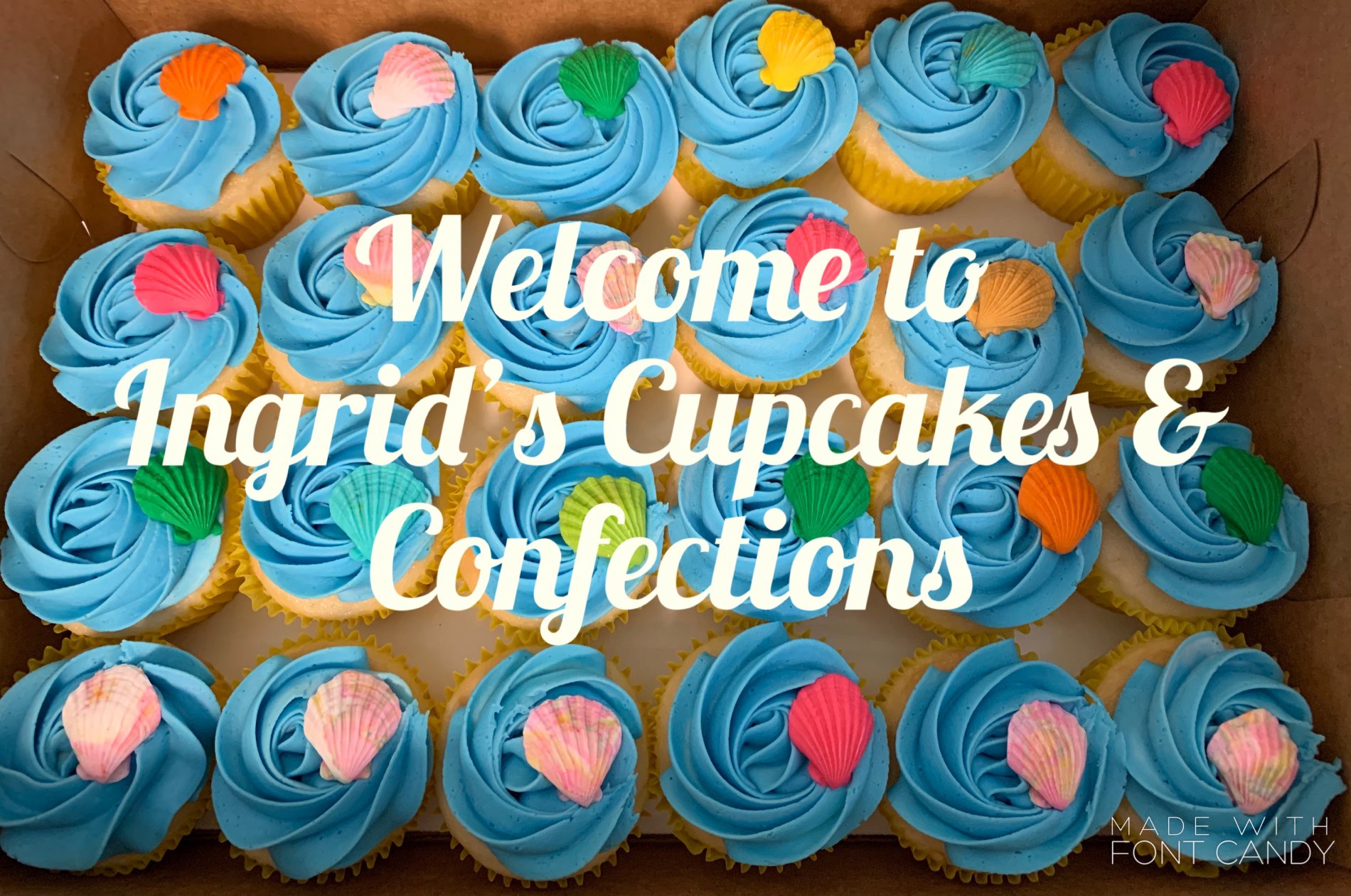 Home
There is nothing sweeter than the smile on someone's face when they see something made especially for them!
Everything is fresh, to order, and made with nothing more than is needed!
Each and every cake is a custom creation based on your request! With a few days notice, we can make you a delicious and custom batch of cupcakes, cakes, cake pops, mints, etc. for you and your celebration.
WE ARE NOW AT OUR NEW COMMERICAL LOCATION:
407 S. VAN BUREN ROAD, SUITE A (DOWNSTAIRS)
EDEN, NC 27288
Welcome to Ingrid's Cupcakes & Confections!
My name is Ingrid McCraw. I started baking for family and friends as a teenager. After the birth of my twin boys and becoming a full-time Stay At Home Mom in 2013, I wanted to find a way to help with the family finances! Turning my favorite hobby into a business was perfect!
What started as specialty cupcakes has blossomed into a wide variety of cake & buttercream flavors, hand-pressed butter mints, cookies, pies, cake pops, and more!
All of our products are made fresh, to order, and with nothing more than is needed! Each and every cake is a custom creation based on your requests!
We are proud to say that we now moved to a commercial location and are no longer a home-based bakery. We are now located at 407 S. Van Buren Road, Suite A, Eden, North Carolina! We are a custom cake shop so we do not have set hours. Please call to schedule an appointment to come by!
Call, email or Facebook message us to start the order process. Two weeks notice is preferred to make sure we can accommodate your order! Shorter window? We will do everything we can to fit you in!
Thank YOU for supporting our small business!! Have a SWEET day!